Leggings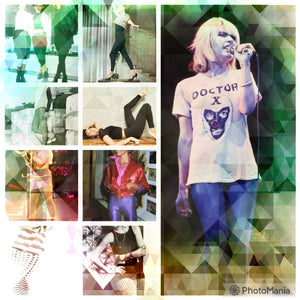 Leggings have been worn in various guises, across history, genders and cultures for centuries.Hose, Scottish Highland trews, buckskin leggings worn by some native Americans and later adopted by French trappers, mountain men and cowboys in North America with leggings of buckskin.

In colder climes like Russia and Korea men and women continue to wear wool leggings into modern times as additional layers of protection from the cold.

They've all been used in the military. Puttees used by 19th Century military were a form of legging to protect the lower leg from dirt, sand and mud from entering shoes plus offering ankle support at the same time. These were far from what we know as modern leggings being just bound strips of thick cloth wrapped around the leg.

Leggings and their current status as a fashion classic and wardrobe staple for women started in the late 60's via tight versions of capri pants worn with accessories like large belts, high heels or flat shoes.

With the invention of Lycra by Joseph Shivers in 1958, the first Lycra leggings arrived in 1959 and fashion designers like Mary Quant embraced them.

The 70's then took them mainstream through popular culture in films like Grease, music artists like Debbie Harry, TV series including Charlies Angels all wearing them front and centre.
Into the 80's they were paired with loose, baggy slogan t-shirts and jackets with padded shoulders. Though principally a fashion item the 80's also saw them as a general fashion trend of wearing gym or dance clothes as street wear that evolved with the general fitness craze and under the influence of the movie Flashdance. 
Leggings had another resurgence in the 90's. Paired with long, oversized t-shirts and sweatshirts which to us at Continental is some look.
Leggings of course are bigger than ever. Encompassing many new areas including leather look, jeggings and even meggings.
And of course Continental brings you an imprintable, 95% Combed Organic Cotton mixed with  5% Lycra Elastane version with ethical and organic certification from Fair Wear, GOTS, PETA Approved Vegan and OEKO-TEX 100 Standard.
Our N86 | Women's Stretch Leggings are just like Henry Ford's declaration on the Model T, "You can have any colour, as long as it's black.